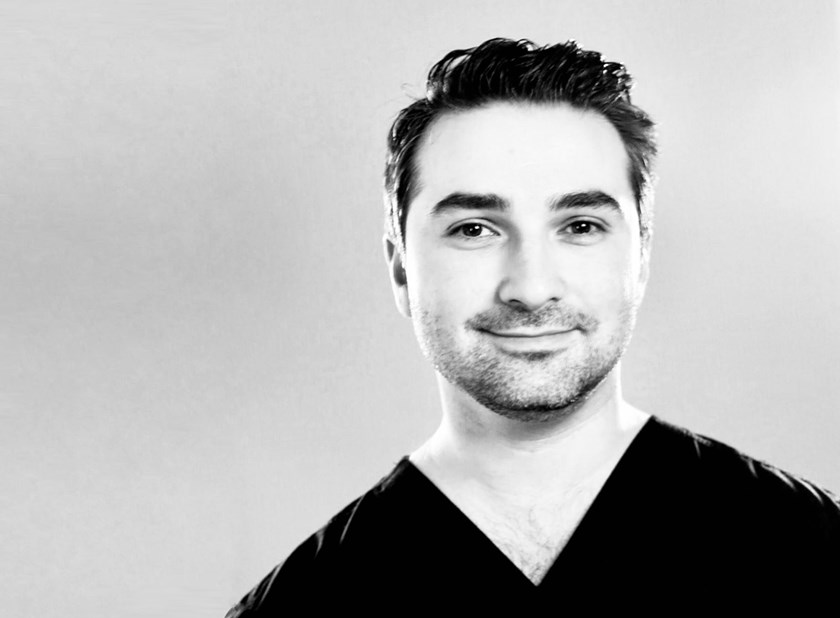 Dr. Saman is a double board-certified head and neck surgeon as well as facial plastic surgeon. As one of the proud partners of the Head and Neck Cancer Center of Texas, Dr. Saman brings expertise in both head and neck oncologic surgery as well as facial plastic & reconstructive surgery. Having completed his training at some of the most prestigious head and neck institutions in the world, Dr. Saman provides his patients with the most modern, proven, and effective treatments in the fight against cancer.
Dr. Saman's practice website www.PlanoFaceDoc.com lists his full list of services and treatments. In addition, join over 1200 people who follow him on Instagram and Facebook PlanoFaceDoc to view surgeries and keep atop most recent updates!
Dr. Saman's training encompasses the full gamut of head, neck, thyroid and oral cancers and disorders. In addition, he has advanced additional training in the field of facial reconstructive surgery and skull base surgery. At the Head and Neck Cancer Center of Texas, Dr. Saman provides patients in the North Dallas, Plano, Frisco and surrounding areas with advanced treatments for thyroid cancer, oral cancer, throat cancer, salivary gland disorders and more. He utilizes minimally invasive techniques including Trans-Oral Robotic Surgery (TORS), minimally invasive skull base surgery, endoscopic surgical approach to help patient's have faster and better recovery with less morbidity.
A Dallas native, Dr. Saman attended Newman Smith High School in Carrollton before earning an undergraduate degree in neuroscience at the University of Texas at Dallas. He then earned his medical doctorate (M.D.) from the University of Texas in San Antonio. His scientific research in laryngeal disorders secured a prestigious grant from the National Institutes of Health to conduct laboratory investigation at Harvard Medical School in Boston.
Dr. Saman completed his residency training in Otolaryngology-head and neck surgery at the New York Eye and Ear Infirmary of Mount Sinai, the nation's first specialty hospital, under the direction of some of the world authority in head and neck cancer treatment.
Prior to being selected by the American Academy of Facial Plastic & Reconstructive Surgery to undergo advanced fellowship training in a combination of surgical specialties (facial plastic, head and neck oncology, and skull base surgery) under the direction of Dr. Yadro Ducic, Dr. Saman completed a mini-fellowship at Boston Childrens Hospital under the direction of John Mulliken, MD. Dr. Saman's training additionally includes selective observerships with master head and neck and plastic surgeons internationally.
Board Certifications:
American Board of Otolaryngology-Head and Neck Surgery
American Board of Facial Plastic and Reconstructive Surgery
Academic Excellence Alumni Merit Scholarship
Distinction in Surgery, AAFPRS Fellowship Award
Gold Excel Award, Best Publication, Association Media and Publishing
Gold Humanism Honor Society
Internal Medicine Medical Student Award
International Medicine Scholarship
International Study Scholarship
Mentorship Award, American Society of Pediatric Otolaryngology
Research Presentation Award AMA Conference, Las Vegas, NV
Resident Teach Award, New York Eye and Ear Infirmary
Richard Spencer Lewis Scholarship for Academic Excellence
S. Leavell Scholarship for Academic Excellence
UTHSCSA Scholarship for International Medicine
American Academy of Facial Plastic and Reconstructive Surgery, Member
American Academy of Otolaryngology – Head and Neck Surgery (AAO-HNS)
American Cleft Palate-Craniofacial Association, Member
American College of Surgeons
American Medical Association
American Society of Maxillofacial Surgeons, Member
Gold Humanism Honor Society, Inductee
Medical Privileges