The esophagus is the muscular tube that moves food and liquid from the throat to the stomach. Esophageal cancer begins in the lining of the esophagus and then may spread to other tissues of the esophagus. The most common types of esophageal cancer are squamous cell carcinoma (also known as epidermoid carcinoma) and adenocarcinoma. Risk factors for developing esophageal cancer include using tobacco, heavy alcohol use, and people with chronic gastroesophageal reflux disease (GERD) that has developed into Barrett's esophagus. The risk of developing esophageal cancer also increases as a person gets older. The board-certified head and neck (otolaryngologist) surgeons Drs. Yadro Ducic and Masoud Saman of the Head & Neck Cancer Center of Texas in Dallas and Fort Worth are skilled in performing surgery for esophageal cancer (esophagectomy).
Reviews
"Excellent Doctor - He discussed my procedure and sent me to another Doctor to help me with another problem I was dealing with. Awesome man."
- Anonymous /
Vitals /
Oct 23, 2018
"I recently had to have a forehead flap procedure performed by Dr. Ducic. He is a blessing with his skill and knowledge. It's amazing how hard he works as well as his very talented staff. The office staff are exceptional. Especially Selena Murray who went out of her way to make sure all of my concerns were addressed by Dr. Ducic. He's very busy but he does a great job at making you understand exactly what can or can't be done. I highly recommend this team of professionals."
- P.R. /
Healthgrades /
Sep 08, 2018
"AMAZING Doctor and staff!! I highly recommend for rhinoplasty and facial work!"
- S.L. /
Healthgrades /
Aug 30, 2018
"#Crisalix"
- S.K. /
Facebook /
Aug 01, 2018
"I came for a consult and was put on the schedule for surgery the same day (for roughly a month later). The girls in the office are fantastic and efficient and great with follow up calls and scheduling, etc. Dr. Kelling is lovely and we talked extensively about my history and concerns about my procedure (no fancy stuff, just airflow issues). As for my procedure (septoplasty and much needed turbinate reduction), I am overwhelmingly overjoyed at being able to breathe freely agai...n. I wake up in the morning feeling refreshed and alert and I ask myself if I even need a cup of coffee. I'm no longer a slave to caffeine in the morning, I just drink it because I enjoy it. I can now smell colors! Ok, maybe not colors, but I am moved to tears at least once a day at all the things I can smell and taste again after nearly a decade of deficient airflow. My only regret is I did not find Dr. Saman sooner. Though I did not take advantage of his artistic talent in rhinoplasty (though I would have totally gone for it five years ago), I felt like it was best to overshoot rather than undershoot when it comes to a surgeon's skill. He is very transparent about his procedures and techniques on social media, I found him on Snapchat and followed on Instragram as well and I have to say it didn't take long for me to feel comfortable and confident he could help me. Thank you Dr. Saman! You have helped me heal in more ways than I can express."
- J.A. /
Facebook /
Jul 10, 2018
Previous
Next
Esophageal cancer can be diagnosed with several tests, including a chest x-ray, barium swallow (upper GI series), esophagoscopy, and a biopsy. Once esophageal cancer has been diagnosed, other tests like an endoscopic ultrasound (EUS), CT/CAT scan, PET scan, or MRI and procedures such as thoracoscopy or laparoscopy can help our doctors determine the spread and stage of the cancer. With these tests, we can help determine your best treatment plan. The most common signs of esophageal cancer are:
Chronic hoarseness or coughing
Frequent indigestion or heartburn
Pain in the chest
Trouble or pain when swallowing
Unexplained weight loss
Depending on the stage and spread of esophageal cancer, different treatment options may be suggested. Certain treatments may be combined and in these cases, Drs. Ducic and Saman will work with the other members of the patient's oncology team to coordinate a plan of action. The most common procedures for esophageal cancer are:
Surgery (esophagectomy)
Chemotherapy
Electrocoagulation
Laser therapy
Radiation therapy
At the Head & Neck Cancer Center of Texas, board-certified otolaryngologists Drs. Ducic and Saman perform surgery to treat esophageal cancer. Known as an esophagectomy, the cancerous areas of the esophagus are surgically removed. Performed either as an open surgery or with an endoscope, the surgeon will carefully remove the needed portion(s) of the esophagus, ensuring the remaining esophagus still functions properly. If needed, a tube or piece of intestine can be used to complete the connection of the esophagus to the stomach. A stent can also be placed in the esophagus if the tumor blocks the passageway. The removed sections of the esophagus and nearby lymph nodes will be examined afterward to determine the success of the surgery.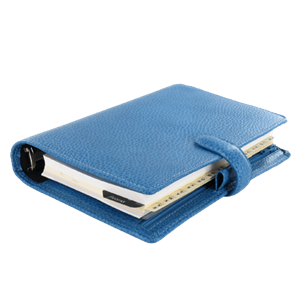 If you have been diagnosed with esophageal cancer or you have symptoms, schedule an appointment at the Head & Neck Cancer Center of Texas to learn more about your treatment options. With convenient locations in Dallas and Fort Worth, Drs. Ducic and Saman are board certified in head and neck surgery and can help you create a treatment plan based on the stage and spread of your cancer.