Oromandibular cancer includes any tumor that affects the lower jaw (mandible) that is typically associated with patients who use tobacco products and/or excessive alcohol consumption, plus genetic factors. In most cases, mandible cancer begins in a nearby area of the oral cavity (floor of the mouth, alveolar ridge, retromolar trigone) that spreads into the jaw, but sometimes the tumor originates directly from the jawbone. At the Head & Neck Cancer Center of Texas, Drs. Yadro Ducic and Masoud Saman are board-certified head and neck (otolaryngologist) surgeons who perform surgery to treat mandible cancer. Depending on the extent and stage of the jawbone cancer, patients may have a marginal or segmental mandibulectomy to remove the affected areas. With multiple locations in the DFW area, our skilled doctors of the Head & Neck Cancer Center of Texas not only work to help patients treat their cancer, but also offer reconstruction surgery to restore the look and function of the jawbone.
Reviews
"Excellent Doctor - He discussed my procedure and sent me to another Doctor to help me with another problem I was dealing with. Awesome man."
- Anonymous /
Vitals /
Oct 23, 2018
"I recently had to have a forehead flap procedure performed by Dr. Ducic. He is a blessing with his skill and knowledge. It's amazing how hard he works as well as his very talented staff. The office staff are exceptional. Especially Selena Murray who went out of her way to make sure all of my concerns were addressed by Dr. Ducic. He's very busy but he does a great job at making you understand exactly what can or can't be done. I highly recommend this team of professionals."
- P.R. /
Healthgrades /
Sep 08, 2018
"AMAZING Doctor and staff!! I highly recommend for rhinoplasty and facial work!"
- S.L. /
Healthgrades /
Aug 30, 2018
"#Crisalix"
- S.K. /
Facebook /
Aug 01, 2018
"I came for a consult and was put on the schedule for surgery the same day (for roughly a month later). The girls in the office are fantastic and efficient and great with follow up calls and scheduling, etc. Dr. Kelling is lovely and we talked extensively about my history and concerns about my procedure (no fancy stuff, just airflow issues). As for my procedure (septoplasty and much needed turbinate reduction), I am overwhelmingly overjoyed at being able to breathe freely agai...n. I wake up in the morning feeling refreshed and alert and I ask myself if I even need a cup of coffee. I'm no longer a slave to caffeine in the morning, I just drink it because I enjoy it. I can now smell colors! Ok, maybe not colors, but I am moved to tears at least once a day at all the things I can smell and taste again after nearly a decade of deficient airflow. My only regret is I did not find Dr. Saman sooner. Though I did not take advantage of his artistic talent in rhinoplasty (though I would have totally gone for it five years ago), I felt like it was best to overshoot rather than undershoot when it comes to a surgeon's skill. He is very transparent about his procedures and techniques on social media, I found him on Snapchat and followed on Instragram as well and I have to say it didn't take long for me to feel comfortable and confident he could help me. Thank you Dr. Saman! You have helped me heal in more ways than I can express."
- J.A. /
Facebook /
Jul 10, 2018
Previous
Next
Mandible cancer can often be visibly seen or felt by a dentist or general doctor. Common symptoms of mandible cancer are:
Chronic bad breath
Difficulty or pain when swallowing
Difficulty speaking
Loose teeth
Lump in the neck or mouth
Numbness in the lower mouth
Painful sores in the mouth
Red or white patches in the mouth
If mandible or another oral cancer is suspected, it will usually be diagnosed with a CT, MRI, or PET scan. A biopsy of the tumor may help to determine the type, grade, and stage of the cancer before a treatment plan is created. The two most common surgeries for jaw cancer are:
Marginal mandibulectomy to remove the tumor along with part of the surrounding jawbone
Segmental mandibulectomy to remove a section of the jawbone that is affected by cancer cells
Surgery to treat mandible cancer may be combined with other cancer treatments, like radiation, chemotherapy, or biologic medications to improve our patient's chances of success. Surgical removal of the tumor can be performed with or without jaw reconstruction depending on the spread of the cancer.
Patients should schedule follow-up visits for every 1 – 3 months for the first year after their surgery so our doctors can assess their recovery and check for cancer recurrence. After surgery, a biopsy of the removed tumor and surrounding cells will help determine if the cancer has spread beyond the mandible and if further cancer treatments are needed. At the post-treatment consultation to discuss the biopsy, our doctor can also discuss reconstruction options to restore the function and appearance of the jaw. Speech therapy is available at our offices if the patient has difficulty speaking or swallowing after the procedure.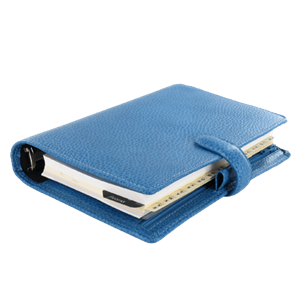 Cancer in the head or neck can be challenging to treat, so if you have been diagnosed or show signs of jaw cancer, please schedule a consultation with the skilled otolaryngologist surgeons of the Head & Neck Cancer Center of Texas. With experience in many different techniques, Drs. Ducic and Saman can help patients alone or with part of an oncology team to fight back against cancer. We have three convenient offices in the Dallas/Fort Worth area and can offer healing to patients with our cancer surgery, reconstructive surgery, and rehabilitative services.