The palatomaxillary area includes the hard palate in the upper mouth and the maxilla (the upper jawbone that holds the roots of the upper teeth). These can sometimes become infected with abnormal cells. Typically caused by tobacco use, excessive alcohol consumption, and genetic factors, cancer in the mouth may spread to become maxilla cancer. At the Head & Neck Cancer Center of Texas, several maxillectomy procedures are available to surgically remove cancerous areas of the maxilla. With locations in Dallas and Fort Worth, board-certified otolaryngologist (head and neck) surgeons Drs. Martin Corsten, Yadro Ducic, and Masoud Saman are pleased to offer surgical maxilla cancer treatments, along with reconstructive and rehabilitative treatments post surgery to restore the appearance and function of the mouth. Patients who have been diagnosed or have symptoms of maxilla cancer are encouraged to schedule a consultation at the Head & Neck Cancer Center of Texas to discuss treatment options.
Reviews
"My experience was much better than I expected, Dr Corsten and the entire staff made me feel very comfortable and I am very appreciative ."
- A.T. /
Office Visit /
Aug 14, 2018
"Sophie was very patient regarding my questions and concerns and was a delight to talk to!"
- A.T. /
Office Visit /
Aug 14, 2018
"Always a good experience from check in to check out."
- RJ /
Office Visit /
Aug 14, 2018
"I absolutely am so thankful for my doctor"
- Anonymous /
Office Visit /
Aug 14, 2018
"very pleased"
- Anonymous /
Office Visit /
Aug 14, 2018
Previous
Next
In most cases, symptoms of maxilla cancer will be seen or felt by a dentist or general doctor. Common symptoms that may indicate palatomaxillary or other oral cancers are:
Difficulty opening the mouth
Difficulty or pain when swallowing
Difficulty speaking
Loose teeth
Loss of feeling in the middle part of the face
Painful sores or patches in the mouth
A biopsy or imaging study (CT, MRI, PET) can confirm a diagnosis of maxilla cancer and help determine a treatment plan. Surgical excision of the tumor is recommended in most cases; however, surgery may be combined with another treatment method, like radiation or chemotherapy, to address any cancerous cells that cannot be reached during surgery. The most common types of maxillectomy are medial, infrastructure, superstructure, subtotal, and total. The type of surgery will be determined based on the location and spread of the cancer in the mouth. Reconstruction may be performed during or after the cancer surgery to restore the appearance and function of the maxilla.
After a maxillectomy, patients should schedule follow-up visits with their doctor every 1 – 3 months for the first year after surgery. During these appointments, the doctor can check their recovery progress and determine if the cancer has been cleared or if more treatments are needed. Reconstruction can be discussed to help improve the patient's appearance or if they have any trouble with mouth function. The Head & Neck Cancer Center of Texas also offers therapy services for any ongoing problems with speaking, swallowing, or breathing.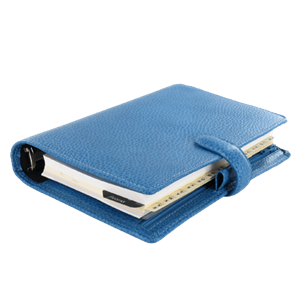 Learn about all of your options for treating maxilla cancer at the Head & Neck Cancer Center of Texas, including excision surgery (maxillectomy), reconstruction surgery, and speech therapy. With years of experience in surgical and reconstructive techniques, board-certified otolaryngologist surgeons Drs. Corsten, Ducic, and Saman help patients in the Dallas/Fort Worth area survive head and neck cancer. Schedule a consultative appointment at one of our offices for a diagnosis or surgical treatment of mouth cancer.