Data shows that 30,000 – 50,000 individuals are affected by head and neck tumors every year in the United States. Typically, patients who smoke, drink, have HPV, or are over the age of 50 are more likely to acquire these types of diseases. In particular, men and women with neck tumors often experience trouble with swallowing, talking, and breathing. They may also exhibit a lump or benign growth in their neck. There are three basic types of neck masses, neoplastic (cancerous), benign (noncancerous), and infectious. The board-certified head and neck (otolaryngologist) surgeons Drs. Yadro Ducic and Masoud Saman of the Head & Neck Cancer Center of Texas in Dallas and Fort Worth are skilled in performing surgery for neck tumors. If you suspect signs of neck tumors, call our Dallas or Fort Worth office to schedule a private consultation today. We can go over all your treatment options to determine which is best for you.
Neck Tumor Reviews
"Dr Saman and his office staff are amazing ! They are so kind and caring . I have never been to an office that makes you feel more comfortable. Dr Saman did surgery on my husband for neck cancer, he was wonderful explained everything well and gave great follow up care . I would recommend him to anyone ."
- D.H. /
Healthgrades /
Apr 12, 2018
Previous
Next
The most common signs of neck tumors include:
A lump or large mass in the neck
Mouth ulcers
Hoarseness or difficulty talking
Sore throat
Trouble with swallowing
Struggle with breathing
A biopsy, endoscopy, CT/MRI scan, and blood work can confirm a diagnosis of a neck tumor and help determine a treatment plan. Typically, when a neck mass arises, it is usually due to tumors that has spread from some other location in the body (thyroid gland, mouth, or lungs). The most common form of removing a malignant or benign neck tumor is surgical excision. Generally, a benign neck mass isn't considered significant until it has reached 1.5 cm in size. Smaller growths are often closely monitored unless determined malignant or other findings have increased the need for surgical intervention. Other treatments such as radiation or chemotherapy may also be recommended. The surgical approach used will be dependent on the patient's age, overall health, specific location on the neck, and size of the tumor.
After surgical excision, specific aftercare instructions will be given and should be followed very carefully for optimal healing. Our team will go over how to keep the surgical site clean and bandaged. It's normal for patients to feel soreness or minor discomfort near the surgical area but these symptoms usually subside quickly. Patients should schedule follow-up appointments with their primary physician for the first few months after their surgery to monitor their progress. Drs. Ducic and Saman can also discuss reconstruction surgery and therapy services that can help with recovery.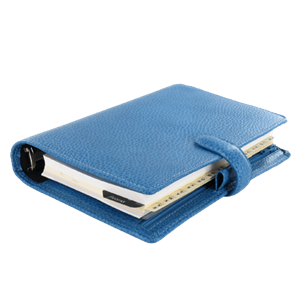 Evaluation and management of a neck mass can bring you great relief and the treatment you need for optimal health. If you think you have neck tumors or have noticed a large growth in your neck, call the Head & Neck Cancer Center of Texas in DFW to schedule a professional medical consultation today. Our board-certified otolaryngologist surgeons Drs. Ducic and Saman can help create a treatment plan that is unique to you and your condition. We look forward to partnering with you on your journey to recovery.