Sinonasal cancers include all cancers that originate in the nose and sinus cavities. While it is unclear what causes nose cancer, it is most often linked to genetic factors. Other causes linked to sinonasal cancers include tobacco use and people frequently exposed to nickel, chromium, leather, and wood at work. More often found in men than women, patients over 45 years old, and Caucasians, nose and sinus cancers make up less than 3% of head and neck cancers. Board-certified head and neck (otolaryngologist) surgeons Drs. Yadro Ducic and Masoud Saman offer surgical treatments for nasal cavity and paranasal sinus cancer, as well as reconstruction surgery to repair the patient's breathing and appearance. Schedule a consultation to learn more about nose cancer and treatments at the Head & Neck Cancer Center of Texas with multiple locations in the Dallas/Fort Worth area.
The symptoms of sinonasal cancer are similar to symptoms of allergies, sinusitis, nasal polyps, and other noncancerous causes. If these symptoms cannot be explained by another cause, a doctor may use a nasal endoscopy as well as a MRI, CT, or PET scan to determine if the problem is nasal or sinus cancer. The most common symptoms are:
Change in vision
Chronic sinus pain, pressure, or infections
Decreased sense of smell
Frequent nose bleeds
Hearing loss
Numbness in the face
After determining the type, grade, and stage of the cancer, a treatment plan can be created to address the sinonasal cancer. Surgery may be traditional or minimally invasive with the use of an endoscope depending on the location of the cancer and other factors. Sinonasal cancer surgery may be combined with radiation therapy or medications like chemotherapy for more effective results. Depending on the amount of skin and tissue that needs to be removed during the surgery, the patient's appearance may be slightly or significantly altered. Drs. Ducic and Saman can perform reconstructive surgery to improve facial appearance either during the procedure or after separately. Reconstructive surgery can also help patients if the structural integrity of the nose needs to be improved to make breathing easier.
After surgery, the patient will be checked by their oncology team to determine if the cancer has been removed or if further treatments are needed. Patients should schedule a follow-up appointment every 1 – 3 months to check their recovery. If reconstruction was not performed during the cancer treatment surgery, it may be discussed later. The Head & Neck Cancer Center of Texas also offers therapy and reconstruction options for patients who have trouble breathing after their nose cancer surgery.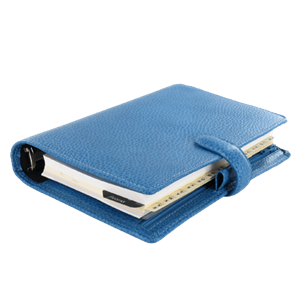 Cancer in the nasal cavity and paranasal sinuses can be treated with different methods, including paranasal surgery to remove abnormal cells and growths. At the Head & Neck Cancer Center of Texas, our skilled ENT (ear, nose, and throat) surgeons perform surgery to treat nose cancer with or without advanced reconstruction options. Patients in Dallas, Fort Worth, and the surrounding areas should schedule a consultation to learn more about their treatment options with Drs. Ducic and Saman if they have symptoms of nose cancer or have been diagnosed by another doctor.