Orbital tumors are cancerous cells in the eye socket and connecting areas including the tear ducts, extraocular muscles, nerves, lymphatics, blood vessels, and some of the eyelid, but not the actual eyeball. Some types of orbital cancer are lymphoma, lacrimal gland cancer, lacrimal sac cancer, skin cancer on the eyelid, sarcomas, malignant neurogenic tumors, peripheral nerve sheath tumors, or multiple myeloma. The causes are unclear, although genetic factors and radiation exposure are linked to some forms of orbital cancer. Our board-certified otolaryngologist (head and neck) surgeons Drs. Martin Corsten, Yadro Ducic, and Masoud Saman have years of experience surgically removing cancer from the delicate areas around the eyes. Their skills in reconstruction surgery also help to improve the patient's appearance after the cancer has been removed. To learn more about surgery for orbital cancer, schedule a consultation at one of the Dallas/Fort Worth locations of the Head & Neck Cancer Center of Texas.
Reviews
"My experience was much better than I expected, Dr Corsten and the entire staff made me feel very comfortable and I am very appreciative ."
- A.T. /
Office Visit /
Aug 14, 2018
"Sophie was very patient regarding my questions and concerns and was a delight to talk to!"
- A.T. /
Office Visit /
Aug 14, 2018
"Always a good experience from check in to check out."
- RJ /
Office Visit /
Aug 14, 2018
"I absolutely am so thankful for my doctor"
- Anonymous /
Office Visit /
Aug 14, 2018
"very pleased"
- Anonymous /
Office Visit /
Aug 14, 2018
Previous
Next
Orbital cancer can be diagnosed with CT scan or an MRI or PET scan. An orbital biopsy (open, fine-needle aspiration, or transnasal) may also be performed to diagnose cancer and help determine the best treatment. The most common signs of orbital cancer are:
Bleeding from the nose
Changes in vision
Chronic sinus pain, pressure, or infections
Decreased sense of smell
Eyeball bulging out of socket
Redness of the eye
Trouble opening the eyelid
Orbital surgery is generally performed with the patient under general anesthesia in an accredited surgical facility. Surgery to treat certain orbital cancers can also be paired with reconstruction to improve the patient's appearance and any functions that need to be restored. Some patients may have radiation therapy or medications like chemotherapy combined with their procedure. Drs. Corsten, Ducic, and Saman frequently work with other oncology specialists as part of the patient's cancer treatment team.
Patients should schedule regular follow-up visits after their cancer treatment is complete to check for recurrence or other issues. Follow-ups will include eye exams and imaging tests (MRI, CT, or PET scans) to evaluate progress and check for any new growths. New symptoms, like pain or numbness in the eyes or changes in vision, should be reported immediately. If reconstruction surgery was not performed at the same time as the cancer removal surgery, it can be discussed during one of the patient's follow-up appointments.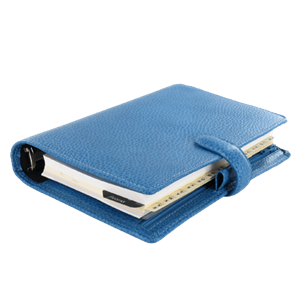 The experienced surgeons of the Head & Neck Cancer Center of Texas perform delicate surgery to remove orbital cancer. Drs. Corsten, Ducic, and Saman can help patients with symptoms of orbital cancer and those who have already been diagnosed. Consultations can be scheduled at any of our offices in the Dallas/Fort Worth area.