The parathyroid gland is actually four small glands in the neck near the thyroid gland. Part of the endocrine system, the parathyroid gland makes the parathyroid hormone (PTH), which regulates the amount of calcium and phosphorus in the blood. A cancerous tumor that forms on the parathyroid can often cause high levels of calcium in the blood (hypercalcemia) and other problems. Board-certified head and neck (otolaryngologist) surgeons Drs. Martin Corsten, Yadro Ducic, and Masoud Saman perform total and partial parathyroidectomy surgery to remove the cancer. With locations in Dallas and Fort Worth, patients can schedule appointments at the Head & Neck Cancer Center of Texas nearest them to learn more about their parathyroid cancer treatment options.
Reviews
"My experience was much better than I expected, Dr Corsten and the entire staff made me feel very comfortable and I am very appreciative ."
- A.T. /
Office Visit /
Aug 14, 2018
"Sophie was very patient regarding my questions and concerns and was a delight to talk to!"
- A.T. /
Office Visit /
Aug 14, 2018
"Always a good experience from check in to check out."
- RJ /
Office Visit /
Aug 14, 2018
"I absolutely am so thankful for my doctor"
- Anonymous /
Office Visit /
Aug 14, 2018
"very pleased"
- Anonymous /
Office Visit /
Aug 14, 2018
Previous
Next
If parathyroid cancer is suspected, an ultrasound may be ordered to better understand the size, location, and characteristics of the mass on the patient's parathyroid. The most common symptoms of parathyroid cancer are:
A lump in the neck
Bone pain
Confusion or difficulty speaking
Excessive urination
Hypercalcemia (high levels of calcium in the blood)
Stomach pain
Weakness or fatigue
If parathyroid cancer is diagnosed, a biopsy may be performed to help determine the patient's best treatment plan. Surgery is commonly advised to remove some (or all) of the parathyroid to eliminate the cancerous areas and prevent the tumor from spreading. After the procedure, the excised tissue will be examined to determine if the patient is cancer free or if further treatment is needed. In some cases, radiation therapy is used along with surgery. Our doctors of the Head & Neck Cancer Center of Texas are also happy to work together with a patient's oncology team.
After a parathyroidectomy, patients may need hormone therapy or supplements to help perform the functions of the parathyroid. Blood tests may be needed to monitor the levels of PTH and calcium in the body, as well as ultrasounds and other imaging studies that check for recurrence of neck cancer. Patients should schedule regular check-ups with our doctor and report any side effects.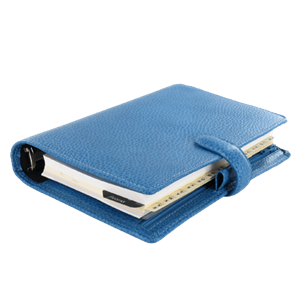 Surgical Options for Cancer
Patients in Dallas, Fort Worth, and the surrounding areas who have been diagnosed with or have symptoms of head and neck cancer are encouraged to see our board-certified otolaryngologist surgeons at the Head & Neck Cancer Center of Texas. With years of experience and skill in advanced surgical techniques, patients may have more options with us than they think when treating parathyroid cancer.