The pituitary gland is a pea-sized gland that produces essential hormones that help regulate the ovaries, testicles, thyroid gland, and adrenal glands. A pituitary tumor is an abnormal growth or lump in the pituitary gland. There are three types of pituitary tumors; benign pituitary adenomas (noncancerous), invasive pituitary adenomas (benign but may spread), and pituitary carcinomas (cancerous). These growths are rare with the majority being noncancerous but they can cause a lower production of hormones, which can have negative impacts on a patient's health. Pituitary tumors can either be functioning (which means they produce hormones) or nonfunctioning (don't produce hormones). Board-certified head and neck (otolaryngologist) surgeons Drs. Martin Corsten, Yadro Ducic, and Masoud Saman offer surgical treatments for pituitary tumors. Schedule a consultation to learn more about pituitary tumors and treatments at the Head & Neck Cancer Center of Texas with multiple locations in the Dallas/Fort Worth area.
Reviews
"My experience was much better than I expected, Dr Corsten and the entire staff made me feel very comfortable and I am very appreciative ."
- A.T. /
Office Visit /
Aug 14, 2018
"Sophie was very patient regarding my questions and concerns and was a delight to talk to!"
- A.T. /
Office Visit /
Aug 14, 2018
"Always a good experience from check in to check out."
- RJ /
Office Visit /
Aug 14, 2018
"I absolutely am so thankful for my doctor"
- Anonymous /
Office Visit /
Aug 14, 2018
"very pleased"
- Anonymous /
Office Visit /
Aug 14, 2018
Previous
Next
Men and women with pituitary tumors often experience the following symptoms:
Headaches
Dizziness
Blurred or double vision
Nausea and vomiting
Weight gain
Irritability, anxiety, depression
Irregular menstrual cycles
Sexual dysfunction
Treatments for pituitary tumors will depend on the size of the tumor and whether it has spread to other areas of the body. Drs. Corsten, Ducic, and Saman will first determine if the tumor is smaller than ten millimeters (microdenoma) or larger than ten millimeters (macroadenoma). In addition, they will also establish if the tumor is functioning or nonfunctioning. From there, an individualized treatment plan will be created which may consist of but not limited to the following:
Surgery
Radiation therapy
Chemotherapy
Hormonal medications
Depending on the type of treatment used, patients will be given specific recovery instructions and follow-up testing (blood, urine, CT, MRI, and vision). Some diet restrictions and medications may be necessary for optimal healing. If surgery was performed, patients may experience nausea and soreness but these symptoms should subside within the days that follow. Patients will be given a salt-solution to spray in each of their nostrils several times a day for 3 – 4 weeks to keep the nose moist and to prevent bleeding for optimal healing.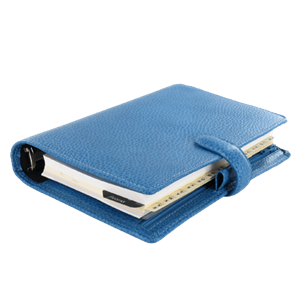 If you suspect that you may have a pituitary tumor or have been diagnosed, schedule a consultation with our skilled doctors at the Head & Neck Cancer Center of Texas in the DFW area. Drs. Corsten, Ducic, and Saman have extensive experience in treating pituitary tumors and can create a specific plan that is unique to your condition and needs. Although many pituitary glands are noncancerous, they can still cause a variety of medical issues. Call our office today so we can help optimize your health through professional treatment.