The most common cause of skin cancer is prolonged exposure to ultraviolet (UV) rays from the sun and artificial sources (tanning beds). Since the head, scalp, and neck are typically more exposed than other areas of the body, skin cancer commonly occurs in these areas. Board-certified head and neck (otolaryngologist) surgeons Drs. Yadro Ducic and Masoud Saman are skilled at surgery to remove cancerous and noncancerous skin growths, as well as reconstructive surgery to normalize the appearance. With locations in Dallas and Fort Worth, the Head & Neck Cancer Center of Texas can help patients who have suspicious skin growths or who have been diagnosed with skin cancer on their head and neck.
Skin Tumor Reviews
"Yadro Ducic is a Master Craftsman!Dr. Ducic (FRCS-C, FACS) was the facial reconstructive surgeon who preformed my surgery after an vigorous bout of skin cancer.By the time I reached Dr. Ducic most of my right side of my face was nothing but a large hole.The Doctor spent time with me discussing the procedures, the possible situations that could arise, the recovery time and ways to make scaring less prominent. I must admit I wasn't exciting to look like my old self any longer.  I was surprised at how delicate the stitches were, how much time and patience he used during my surgeries...while it is true I have a scar that runs across my right side, the scar is small, due to some clever arranging of my neck and chest skin I can once again sport my beard and most people don't even notice my war wounds.    I can never express how blessed I am for what he did for me. Yadro Ducic was able to take care of me and make me feel like my old self once again....if you ever need a true Artist... then look no further!Dr. Ducic is my 5 Star, superstar"
- S.B. /
Yelp /
Oct 02, 2017
"Can't say enough about Dr. Ducic.    He preformed a total neck dissection on a family member with a rare form of skin cancer with unknown primary 12 years ago.   My family member was given no hope from UTSouthwestern in Dallas.  In fact UTSouthwestern gave my family member 1% chance to live five years & rejected him for any clinical trial because his cancer was in stage 4.    Dr. Ducic is the best Head and Neck Surgeon hands down!  Dr. Ducic is a facial plastic surgeon as well so not only does he kick cancers booty he works his magic rebuilding the face to restore form and function.      12 years cancer free to this day.     Dr. Ducic is a doctor of hope and to say we are forever grateful for him would be a tremendous understatement!"
- M.C. /
Yelp /
Jan 27, 2018
Previous
Next
While people with fairer skin are more at risk, all people can get skin cancer so it's important for everyone to watch for abnormal growths on their skin. Getting skin cancer diagnosed early can give patients more treatment options and increase their chance of successfully beating it. Growths on the skin should be examined by a medical professional if the patient sees:
Asymmetry: the growth is not symmetrical
Border: the border of the growth is not even or jagged
Color: the growth changes color
Diameter: the growth is more than half a centimeter across
Evolution: the growth changes color, shape, size, and texture
Skin cancer can be surgically removed with the patient under general or local anesthesia in an accredited facility. Each patient will have a unique treatment plan based on the size, location, and spread of their skin cancer. During surgery to remove the skin cancer, the surgeon can also perform reconstruction to normalize the patient's appearance after the tumorous area has been removed.
Each patient will be given post-surgical care instructions to help with their recovery, including how to care for surgical scars. Removing a growth from the head or neck can leave a visible scar or damaged area that can affect the patient's appearance and confidence. Our doctors of the Head & Neck Cancer Center of Texas also perform reconstructive surgery to restore the patient's appearance.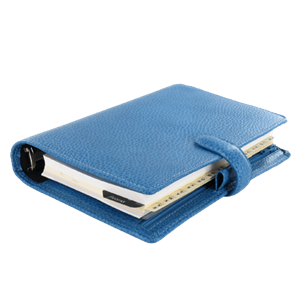 Abnormal growths on the skin should be carefully monitored and treated if cancer is diagnosed or suspected. At the Head & Neck Cancer Center of Texas, skilled otolaryngologists Drs. Ducic and Saman offer surgical options to remove skin cancer and reconstruct the patient's appearance. Learn more about skin cancer and treatment options by scheduling a consultation at any of our locations in Dallas and Fort Worth.