Skull base is the area of the skull behind the face and below the brain that may be affected by cancer. Since the skull base is difficult to access, tumors and lesions can be difficult to detect and require advanced surgery for removal. Board-certified head and neck (otolaryngologist) surgeons Drs. Yadro Ducic and Masoud Saman work with patients who have skull base cancer to determine their best treatment options at the Head & Neck Cancer Center of Texas with locations in Dallas, Fort Worth, and Plano. As co-director for the Baylor Neuroscience Center for Skull Base Surgery, Dr. Ducic is one of few surgeons who is experienced in the surgical approaches to safely remove tumors in the skull base. Dr. Saman is skilled in providing both endoscopic and open approached to the skull base to address benign and malignant tumors of this region. Schedule a consultation with us to learn more about surgery for skull base cancer..
Reviews
"Excellent Doctor - He discussed my procedure and sent me to another Doctor to help me with another problem I was dealing with. Awesome man."
- Anonymous /
Vitals /
Oct 23, 2018
"I recently had to have a forehead flap procedure performed by Dr. Ducic. He is a blessing with his skill and knowledge. It's amazing how hard he works as well as his very talented staff. The office staff are exceptional. Especially Selena Murray who went out of her way to make sure all of my concerns were addressed by Dr. Ducic. He's very busy but he does a great job at making you understand exactly what can or can't be done. I highly recommend this team of professionals."
- P.R. /
Healthgrades /
Sep 08, 2018
"AMAZING Doctor and staff!! I highly recommend for rhinoplasty and facial work!"
- S.L. /
Healthgrades /
Aug 30, 2018
"#Crisalix"
- S.K. /
Facebook /
Aug 01, 2018
"I came for a consult and was put on the schedule for surgery the same day (for roughly a month later). The girls in the office are fantastic and efficient and great with follow up calls and scheduling, etc. Dr. Kelling is lovely and we talked extensively about my history and concerns about my procedure (no fancy stuff, just airflow issues). As for my procedure (septoplasty and much needed turbinate reduction), I am overwhelmingly overjoyed at being able to breathe freely agai...n. I wake up in the morning feeling refreshed and alert and I ask myself if I even need a cup of coffee. I'm no longer a slave to caffeine in the morning, I just drink it because I enjoy it. I can now smell colors! Ok, maybe not colors, but I am moved to tears at least once a day at all the things I can smell and taste again after nearly a decade of deficient airflow. My only regret is I did not find Dr. Saman sooner. Though I did not take advantage of his artistic talent in rhinoplasty (though I would have totally gone for it five years ago), I felt like it was best to overshoot rather than undershoot when it comes to a surgeon's skill. He is very transparent about his procedures and techniques on social media, I found him on Snapchat and followed on Instragram as well and I have to say it didn't take long for me to feel comfortable and confident he could help me. Thank you Dr. Saman! You have helped me heal in more ways than I can express."
- J.A. /
Facebook /
Jul 10, 2018
Previous
Next
Symptoms of a skull base tumor vary based on the type of cancer, as well as the size and specific locations, but some of the most common signs are:
Headaches
Hearing loss
Nosebleeds
Pressure, pain, or numbness in face
Stuffy or runny nose
Trouble breathing
Vision problems
Surgical approaches for removing tumors in the skull base include anterior craniofacial, facial disassembly, infratemporal fossa, Le Fort, maxillotomy or maxillary swing, orbitocranial, orbitozygomatic, subcranial, transmandibular, and transoral. We also offer minimally invasive techniques using an endoscope. Our surgeons will determine the best technique based on the position and spread of the cancer. In some cases, radiation therapy or radiosurgery may be combined with skull base surgery using a gamma knife or cyberknife. Squamous cell carcinoma in the skull base was previously considered incurable, but new techniques developed by the innovative surgeons of the Head & Neck Cancer Center of Texas mean our patients have more options.
After surgery, patients will be given specific instructions to help their recovery, including what medications should be taken, activity restrictions, and more. Follow-up appointments will be scheduled to assess the patient's recovery and determine if further treatment is needed. Patients should continue to see our doctors regularly even after their cancer has been treated to check for signs of recurrence or other problems.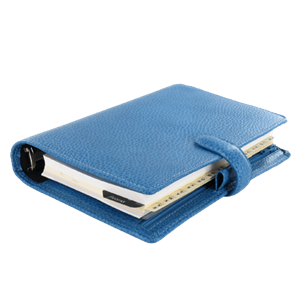 Advanced Cancer Treatments
Patients who have been diagnosed with skull base cancer or have symptoms should schedule a consultation at any of our locations of the Head & Neck Cancer Center of Texas. Our skilled surgeons have developed many innovative techniques that allow for more options for a greater chance at recovery.
Dr. Corsten's Publications
"The Expanded Endonasal Approach to Skull Base Meningiomas" in Midline Skull Base Surgery (2016).
"The Anteromedial Corridor via the Expanded Endonasal Approach: The "Front Door to Meckel's Cave" in Endoscopic Approaches to the Paranasal Sinuses and Skull Base (2017).
"The "Far Medial" (Transcondylar/Transtubercular) Approach to the Inferior Third of the Clivus" in Endoscopic Approaches to the Paranasal Sinuses and Skull Base (2017).
"Anteromedial Approaches to the Cranial Nerves" in Endoscopic Approaches to the Paranasal Sinuses and Skull Base (2017).
Yuh, S.J., Woulfe, J., Corsten, M.J., Carrau, R.L., Prevedello, D.M., Kassam, A.B. Diagnostic imaging dilemma of a clival lesion and its clinical management implications. Journal of Neurological Surgery Part B: Skull Base 75(3):177-82, 2014.
Labib, M.A., Prevedello, D.D., Carrau, R., Kerr, E.E., Naudy, C., Abou-Al Shaar, H., Corsten, M., Kassam, A. A road map to the internal carotid artery in expanded endoscopic endonasal approaches to the skull base. Neurosurgery 10(Supp 3):448-71, 2014.
Houlden, D., Turgeon, C., Polis, T., Sinclair, J., Coupland, S., Bourque, P., Corsten, M., Kassam, A. Intraoperative flash VEPs are reproducible in the presence of low amplitute EEG. Journal of Clinical Monitoring and Computing) 28(3):275-85, 2014.

Corsten, M.,

Kassam, A., Al-Mutairi, D., Carrau, R., Prevedello, D. How I do it:

Reverse order bilateral naso-septal flaps for reconstruction of the skull base in endoscopic skull base surgery: a modification to deal with the severe bony septal spur. Laryngoscope 123(1):73-5, 2013.
Marglani, O., Corsten, M. Malignant oncocytoma of the lacrimal sac with cervical metastasis: case report and literature review. Journal of Otolaryngology – Head and Neck Surgery 37(1):E8-11, 2008.

Corsten, M.

, Donald, P., Boggan, J., Gadre, A., Gandour-Edwards, R., Nemzek, B. Extra-abdominal fibromatosis (desmoid tumor) arising in the infratemporal fossa.

Journal of Skull Base Surgery

8(4): 237-241, 1998.