The thyroid gland, which is located in the middle of the neck, controls many important functions of the body like metabolism, body temperature, heart rate, and more. Cancer in the thyroid gland includes papillary thyroid cancer, follicular thyroid cancer, Hurthle cell cancer, medullary thyroid cancer (MTC), and anaplastic thyroid cancer. More common among women and patients who have been exposed to radiation at work or during another cancer treatment, thyroid cancer can be treated at the Head & Neck Cancer Center of Texas. With multiple locations in Dallas and Fort Worth, board-certified head and neck (otolaryngologist) surgeons Drs. Yadro Ducic and Masoud Saman can perform a thyroidectomy to surgically remove the cancerous areas of the thyroid. As part of their commitment to the best care for their patients, the Head & Neck Cancer Center of Texas use many innovative techniques, including treatment for thyroid cancer, that give their patients more options and a greater chance for success. Patients can schedule a consultation if they have been diagnosed or if they have signs of thyroid cancer and would like to learn more.
Thyroid Tumor Reviews
"I love this practice. My dad had thyroid cancer and Dr Saman walked us through every step. My dad had a couple setbacks due to his age and size of the cancer; but today his health is back. Dr Saman's surgery skills are excellent, but his bed-side manner is The Best!!"
- K.F. /
Facebook /
Jan 27, 2017
Previous
Next
Thyroid cancer can be diagnosed with a physical exam, blood tests to check levels of certain hormones, or an ultrasound. If cancer is suspected or diagnosed, a biopsy can help determine the type of cancer and other characteristics that will help when creating a treatment plan. Common signs of thyroid cancer include:
Chronic, unexplained coughing
Difficulty swallowing or breathing
Frequent, unexplained hoarseness
Lump in the neck
Pain in the neck or throat
Swollen neck glands
Surgery for thyroid cancer can include either a partial or total thyroidectomy at an accredited surgical facility. At the Head & Neck Cancer Center of Texas, our skilled surgeons can perform a standard endoscopic, or robotic, thyroidectomy depending on the specific needs of the patient. Surgery can also be done along with other cancer treatment options, like radiation therapy, chemotherapy, or hormone therapy. Our doctors work with other members of the patient's oncology team to determine the best combined treatment plan.
Patients will be given post-surgical care options based on the extent of their surgery and any other cancer treatment they are having. Our doctors will perform a biopsy of the removed tissue to determine if the cancer has been completely removed or if more surgery is needed. It is encouraged to have the thyroid closely and frequently checked by a doctor after cancer removal to check hormone levels and to watch for recurrence.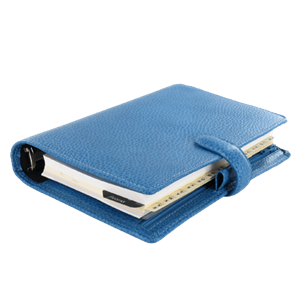 Surgery for Thyroid Cancer
The Head & Neck Cancer Center of Texas is proud to be able to offer advanced surgical options for the treatment of thyroid cancer for patients in the Dallas and Fort Worth area. Drs. Ducic and Saman invite patients who have symptoms and who have already been diagnosed with thyroid cancer to schedule a consultation to learn more about their treatment options.