The tongue consists of the oral tongue that can be seen and the base of the tongue in the back of the mouth. Tongue cancer, which generally occurs in the visible area of the tongue, is often linked to the use of tobacco, heavy drinking of alcohol, and genetic factors. If symptoms of tongue cancer are present, a biopsy is frequently performed to see if cancerous cells are in the tissue. Our board-certified head and neck (otolaryngologist) surgeons of the Head & Neck Cancer Center of Texas offer surgical treatments to remove cancerous tissue from the tongue. Drs. Martin Corsten, Yadro Ducic, and Masoud Saman can perform either a total or partial tongue cancer surgery, known as a glossectomy, to best fit the patient's needs. In addition to surgical treatments, our skilled surgeons offer reconstructive surgery to restore the patient's appearance and function along with speech therapy at our multiple locations in the Dallas/Fort Worth area.
Reviews
"My experience was much better than I expected, Dr Corsten and the entire staff made me feel very comfortable and I am very appreciative ."
- A.T. /
Office Visit /
Aug 14, 2018
"Sophie was very patient regarding my questions and concerns and was a delight to talk to!"
- A.T. /
Office Visit /
Aug 14, 2018
"Always a good experience from check in to check out."
- RJ /
Office Visit /
Aug 14, 2018
"I absolutely am so thankful for my doctor"
- Anonymous /
Office Visit /
Aug 14, 2018
"very pleased"
- Anonymous /
Office Visit /
Aug 14, 2018
Previous
Next
The most common signs of tongue cancer can usually be seen by the patient or their dentist and include:
Chronic bad breath (halitosis)
Pain or trouble swallowing
Painful mouth sores
Red or white patch on the tongue
Trouble speaking
Unexplained bleeding from the mouth
Tongue cancer is generally treated with surgery to remove the cancerous areas of the tongue. A partial glossectomy removes part of the tongue while a total glossectomy removes the entire tongue, including the base. During surgery to remove the cancer, Drs. Corsten, Ducic, and Saman can also perform reconstructive surgery to help the patient function more normally after they recover.
The cancerous tissue removed will be examined to help determine how successful the surgery was and if other cancer treatments, like radiation or chemotherapy, may be needed. Patients who did not have reconstruction done along with their tongue cancer surgery can discuss this at one of their follow-up appointments. The Head & Neck Cancer Center of Texas also offers speech therapy services to help patients who have trouble chewing or speaking after their glossectomy.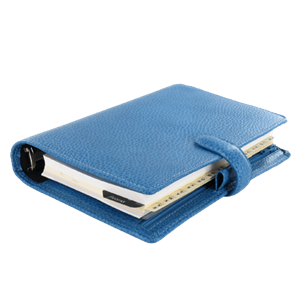 A total or partial glossectomy at the Head & Neck Cancer Center of Texas can be performed to treat tongue cancer. With several offices in Dallas and Fort Worth, board-certified head and neck surgeons Drs. Corsten, Ducic, and Saman offer consultations for patients who have signs of tongue cancer and for those who have been diagnosed to discuss advanced surgical treatment options.