The tonsils are a small section of lymphoid tissue at the back and sides of the throat that may become infected with cancerous cells. Frequently linked to patients who have contracted the human papillomavirus (HPV), tonsil cancer is also commonly seen in patients who use tobacco products or drink excessive amounts of alcohol. At the Head & Neck Cancer Center of Texas with locations in Dallas and Fort Worth, board-certified head and neck (otolaryngologist) surgeons Drs. Martin Corsten, Yadro Ducic, and Masoud Saman can perform a pharyngectomy to surgically remove the infected tissue.
Reviews
"My experience was much better than I expected, Dr Corsten and the entire staff made me feel very comfortable and I am very appreciative ."
- A.T. /
Office Visit /
Aug 14, 2018
"Sophie was very patient regarding my questions and concerns and was a delight to talk to!"
- A.T. /
Office Visit /
Aug 14, 2018
"Always a good experience from check in to check out."
- RJ /
Office Visit /
Aug 14, 2018
"I absolutely am so thankful for my doctor"
- Anonymous /
Office Visit /
Aug 14, 2018
"very pleased"
- Anonymous /
Office Visit /
Aug 14, 2018
Previous
Next
If tonsil cancer is suspected, a diagnosis is usually confirmed with an imaging study, like a CT, MRI, or PET scan. Our doctor may test for tonsil cancer if a patient has some of these common symptoms:
Change in speech
Lump in the neck or throat
Pain or difficulty swallowing
Unexplained ear pain
Unexplained weight loss
Since the tonsils are not necessary for the body to function, surgery to remove the tonsils (pharyngectomy) is often recommended to remove the cancerous areas. If the cancer has spread to other areas of the throat or mouth, surgery can be combined with other treatments, such as chemotherapy or radiation. During the diagnosis, Drs. Corsten, Ducic, and Saman will talk to patients about their treatment options before creating a unique plan that gives them optimal results.
Tissue removed during the surgery will be examined to determine if the cancer has been fully removed. Each patient will be given clear post-surgical instructions, including when to schedule a follow-up visit with the doctor. Even if the cancer is fully removed, patients should continue to have their mouth and throat checked frequently for signs of cancer recurrence.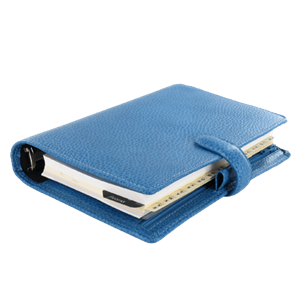 Patients in the Dallas/Fort Worth area who have been diagnosed with tonsil cancer are encouraged to schedule a consultation at the Head & Neck Cancer Center of Texas to learn more about their surgical options. Board-certified otolaryngologists Drs. Corsten, Ducic, and Saman can also help patients who have symptoms of tonsil cancer with diagnosis at any of our locations.